Discover our assorted location for upcoming photography tours.
Upcoming Photography Tours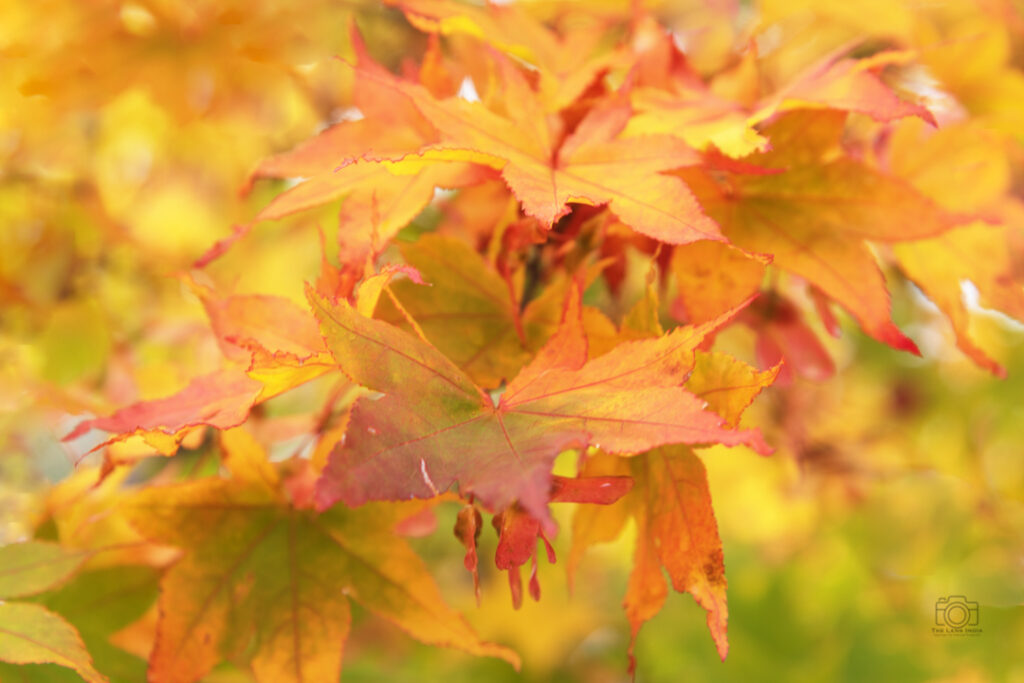 Japan Fall Foliage
Japan Autumn Leaves Photography Tour 2022 "Nature's Paradise"
The transitory gorgeousness of the Autumn Color awaits you.
If you are excited to experience magnificent autumn color landscapes in Japan, we are happy to accommodate you for fall color trip to Japan, so contact us without any delay.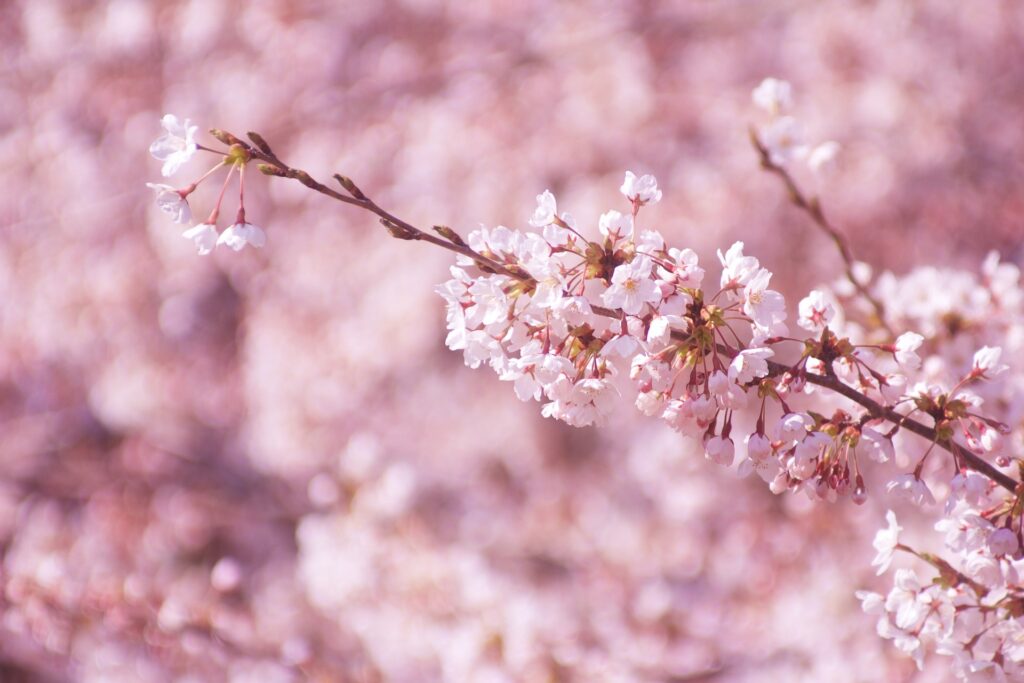 Cherry Blossom Photography Tour 2022 "Nature's Paradise"
The fleeting beauty of the cherry blossom awaits you
The Lens India is taking the love for Photography to next level with Amazing Photography tours. Join the Cherry Blossom Photography Tour "Nature's Paradise" to Japan and chase the rare delight.
Got a question?
Frequently Asked Questions
How many years' experience in photography is required?
No matter what your current photography level is. We can accommodate beginners as well as advanced
photographers alike. As we have small group sizes, we can provide individual and personalized attention for
each person and help you improve your photography at whatever level you are at. Our one of the main
objectives is experience sharing at all levels and grow together.
What will I learn on your tours?
The aim with our tours is to improve your photographic skills, creativity understand and learn different culture
and give our participants unique lifetime experience with good memories.
We design our tours to guide you to the best of locations and experiences in the best light where possible.
Together with our teaching and feedback, you will learn how create great travel images. If you are beginner
you will learn how to visualize a scene better before capturing the moment, explore the environment you are
capturing, understand cultural considerations, and develop your own personal style. If you are already master,
you will add to your experience and will certainly have exchange of information.
Can a non-photographer attend our tours?
Certainly Yes.
Although our tours (our Photography Tours) are specifically designed for photographers. Since everyone brings
a camera with them on vacation nowadays and will take photos for their memories. So even if you don't have
a specific interest in photography, anyone can still be free to join our tours, but since the focus of our Tours
(not to discriminate) is on photography first and foremost, so you will have to give consideration to the
photographers' needs first.
One great benefit of our Photography Tours is we spend a lot longer time at specified locations as compared to
usual tours, and at the best times for photography where possible. This means you will get enough time to see
destinations and sights when they are visually more appealing and can be relaxing for you in real terms, also
you don't have a rushed sightseeing experience or hoping tour experience that is so common among typical
group tours.
Wherever possible, we will also recommend a range of activities for the non-photographers in our tour if at all
non-photographers prefer to have free time in lieu of visiting a location together with the photographers.
What camera and equipment's should I carry?
We usually recommend DSLR or Mirrorless cameras, but a digital compact camera or point and shoot camera is also adequate.
Based on your photography taste you can also carry different lenses depending on the tour; the full tour itinerary and preparation information will provide recommendations, or just connect with us for further information.
If you have yet to get a camera or are looking to purchase a camera or other photography equipment before taking a tour, please feel free to contact us for any purchasing advice.
Wherever possible we can also recommend you to, go for rental equipment if required.
What is the difference between your and other tours?
Our Photography Tours are best described as great travel experience. We design our Photography Tours in such a way so that you don't have to worry about logistics once you arrive on tour and can focus fully on photography as we take you to the best locations to shoot.
Our tours provide a great mix of photography learnings, multiple opportunities to create great images, and great travel fun among a group of like-minded people.
Particularly our Photography Expeditions are designed to explore different locations trips to learn about new destinations. We would like to run Tours to in future, to visit specific events and festivals, and to look for unique photo opportunities.
Additionally, our Expedition have a more flexible itinerary than other tours wherever possible as we assess each location/attraction/weather and spend as much, or as little time as required to achieve our photographic aims.
Our Photography Tours are known for a classic sightseeing experience.
Can you customize tours for us?
Yes, we can.
We can customize tour for your subject to max 7 people in a group so that we can give personal attention to every individual during tour to best possible extent. If there are larger groups then, we will recommend a second leader in the tour to join the group. For custom tour pricing, please contact us.
We plan for destination you would like to visit of your choice. If you are interested in one of our standard photography tours or expeditions but want to adjust the itinerary, we can certainly do that. If you'd like to do this, please contact us to discuss things in more detail.
Are there any additional costs?
Wherever possible price covers all accommodation, some meals, most entrance fees, and the domestic travel costs in the Tour country. However, you will still need to pay for your own international flights, visas, and insurance and some places which are not specifically mentioned in inclusions. Apart from this, souvenirs, tips, personal snacks, and optional activity fees are additional costs. For further information, please visit our Tours section and read the Inclusions and Itinerary sections for the Tour you are interested in.
Can you organize my flights, insurance, visa and other travel planning?
No, however our travel booking partners will be able to help you with flight arrangements and travel insurance.
In case if our travel booking do not have their office at your location, then you will need to arrange your own visas, and we strongly recommend contacting the Tour country's local embassy or consulate for further information.
You will also need to arrange your own vaccination and any travel medication that you may need.
Can you accommodate special dietary requirements on your tours?
This can be discussed case-by-case basis. If you have or on special diet (e.g. vegetarian, vegan, lactose intolerant, gluten free etc.), you will need to contact us before booking to find out if we can accommodate you. For our Japan tours, we are able to accommodate vegetarians. Contact us regarding other special diets.
What about refunds or cancellation policy?
All cancellations must be received in writing. No refunds will be made for unused services, regardless of the reason. Cancellations are subject to the following cancellation fees applied per person, per confirmed booking from the date the written cancellation is received: Please refer the policy below
46 days or more prior to arrival date in Japan: no penalty
45-31 days prior to arrival date in Japan: 10% of the tour price
30-15 days prior to arrival date in Japan: 20% of the tour price
14- 8 days prior to arrival date in Japan: 30% of the tour price
7 – 3 days prior to arrival date in Japan: 50% of the tour price
Less than 3 days prior to arrival date in Japan: 100% of the tour price.
Cancellation of any third-party suppliers' arrangements will be subject to fees charged in accordance with that supplier. Refunds will not be given for unused or cancelled services after your arrangements have commenced.
Our cancellation policy indicates the fact that we have to make payments to our suppliers and comply to their booking conditions. It is a condition of attending our tours to have a comprehensive travel insurance policy in place. In case of force majeure, no refunds available.
How about bad weather or seasonal variations?
This is something which is beyond our control. All though we assess weather forecast adequately so that we can capture the targeted season, however, but some of the best travel photos have been taken in less than ideal shooting conditions. Certainly, your safety is our priority hence, we won't venture out in dangerous weather conditions.
Seasonal variations due to weather change may have effect Tours such as our Japan Cherry Blossoms or Autumn Colors Tours. It's impossible to predict with accuracy month/date in advance for both the cherry blossoms and autumn colors for their peak bloom periods but our tours are usually planned based on typical average opening to peak times for these phenomena.
How much luggage should I carry?
Lighter the better. For our Photography Tours and Expeditions, we strongly recommend keeping your luggage lighter and bear minimum required items in your baggage as our tours run in different locations in different seasons and may have adverse weather conditions.
Do you follow strict tour schedule?
Our tour schedules are generally strict, so that we can get good light and place to capture good images. but the timings are such that there is room for flexibility depending on the shooting conditions and how quickly a shooting session finishes. Our tours also have free time scheduled in to do your own thing or to simply rest and relax if required.
How many people are accommodated in a group tour?
For our Photography Tours, the group size is limited to 7 participants max.
Smaller the group better is the engagement with each other.
What about the fitness requirements on your tours?
Our Photo Tours are suitable for people 15 years and older with a moderate level of fitness and involves plenty of walking each day and you will need to be able to carry all your own camera equipment by yourself too.
Please let us know if you have any special needs due to physical limitations or any other challenges. We will assess people with special needs on a case-by-case basis so that appropriate guidance or alternatives can be provided.
Considering the above fact, please keep your luggage as light as possible so that you will be able to manage and handle this completely on your own as we move between our accommodation
Can you accommodate people with special diets and/or food allergies?
For our Japan tours, generally we can manage as vegetarian options are available and we can have various source to buy from the convenient store which are open 24x7.
But If you have a dietary restriction like vegan, halal, gluten free, allergies, etc then please discuss in advance before booking the tour. and are interested in booking a tour with us, please contact us first so we can discuss your needs because depending upon the location where we are going situation may differ. Unfortunately, for those with too many food restrictions (e.g. vegan, halal) and severe food allergies (e.g. peanut), we are unable to cater for your needs on our Japan tours and you will not be able to book onto our regular tours.